In a small boarding house at the English seaside. Stanley, the only lodger, has a secret. Two mysterious strangers arrive with a job to do. Nothing is what it appears to be but what happens at Stanley's birthday party changes everyone's lives. Combining realism and absurdism, humor and menace, this classic of British theater remains as powerful as it did when first performed in 1958.
At the Kranzberg Black Box Theater, 501 N. Grand Blvd, St. Louis, MO 63103, directed by Suki Peters, the cast (in order of appearance) is:
Petey Robert Ashton
Meg Teresa Doggett
Stanley Ted Drury
Lulu Summer Baer
Goldberg Chuck Winning
McCann Nick Freed
ALBION THEATRE ANNOUNCES ITS FULL 2023 SEASON
March 10-26: The Birthday Party by Harold Pinter
June 9–25: Absent Friends by Alan Ayckbourn
October 20 to November 5: Mindgame by Anthony Horowitz
All shows at the Kranzberg Black Box Theater, 501 N. Grand Blvd, St. Louis, MO 63103
INAUGURAL SHOW IS A GREAT SUCCESS
"I can't imagine any more pleasant way of spending an early autumn evening" Bob Wilcox
"It's a thought-provoking show with some truly funny moments, as well as moments of poignancy." Snoop's Theater Thoughts
"The laughter.. is sustained by a trio of wily actors" Richard T. Green, Talkin' Broadway.
"Heroes…is filled with intelligent ruminations about the human condition." Mark Bretz, Ladue News
"Trio of Local Acting Titans Brings Albion Theatre's 'Heroes' To Life." Lynn Venhaus, PopLifeSTL
THANKS TO THE CAST, CREW, ALBION BOARD MEMBERS AND ALL OF YOU WHO CAME TO THE SHOW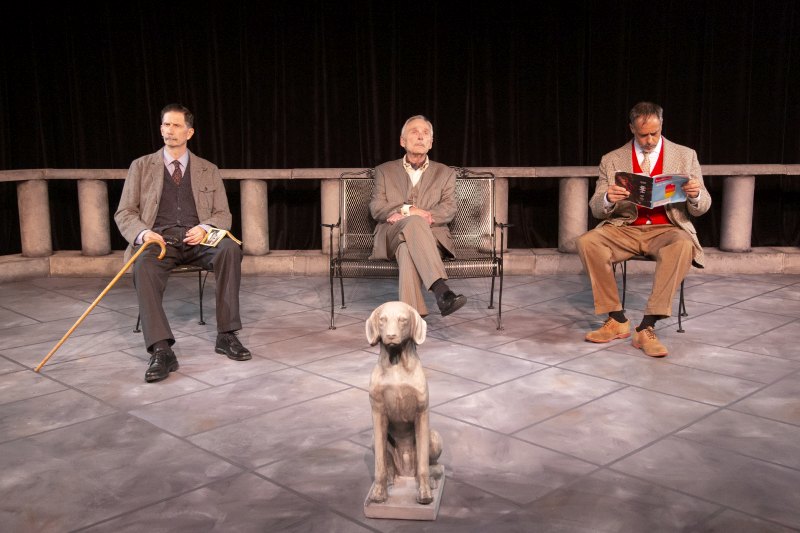 Photographs by John Lamb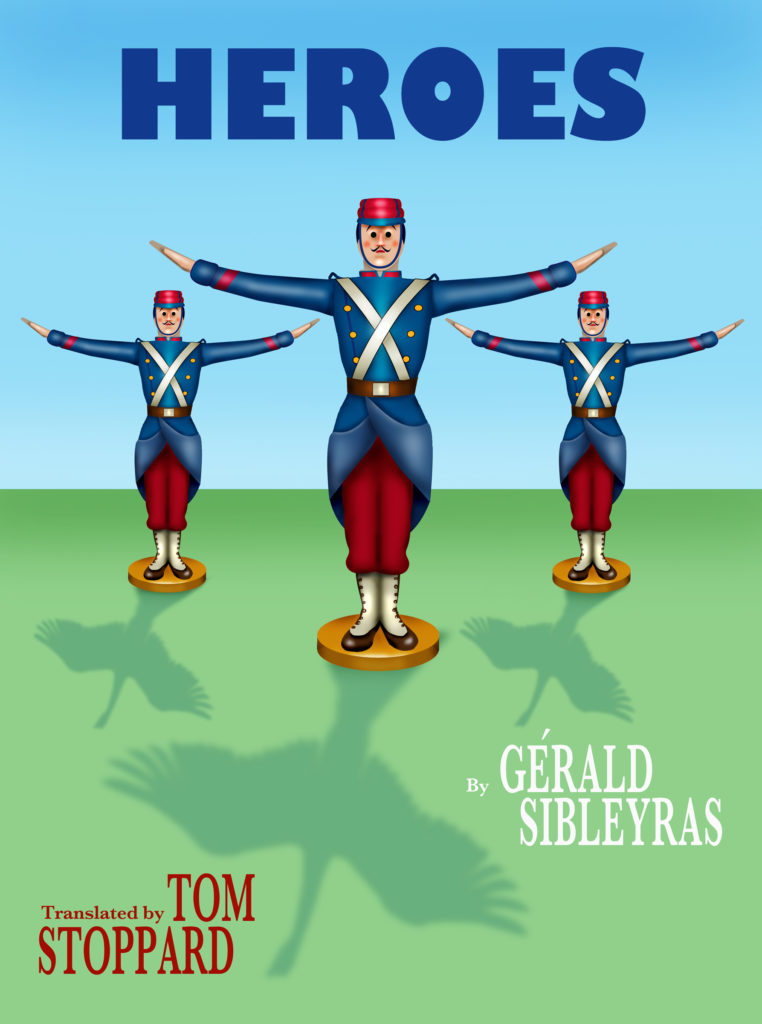 ---
---
MORE ON ALBION THEATRE
How can you help us?
Make a financial donation
Ticket sales only cover part of our expenses. Help us to continue to provide quality theater in St. Louis by making a donation.
Volunteer
There are many ways you can help our theater including helping with building sets, ushering, helping organize auditions etc. See more at Volunteering.
SIGN UP FOR OUR EMAILS (WE PROMISE, NOT TOO MANY)