UPCOMING EVENTS
SEPTEMBER 23 – ALBION'S 2nd ANNUAL TRIVIA NIGHT
The evening was a great success. Thanks to all that attended and those that provided sponsorship or raffle prizes.
OCTOBER 20 TO NOVEMBER 5 – OUR 2023 SEASON FINALE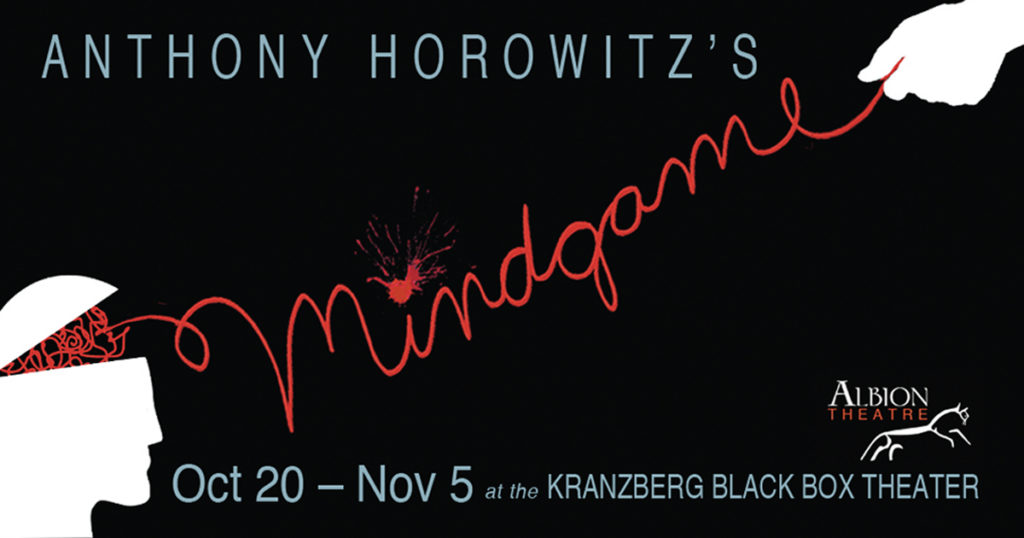 Graphic by Marjorie Williamson
Horowitz is known for his novels (including The Alex Rider series, Magpie Murders and many more) and his TV work (Foyle's War, Midsomer Murders etc.) This is his only full-length play. Set in an asylum for the criminally insane, a writer of "true crime" paperbacks is trying to get an interview with a notorious mass murderer but nothing is as it seems. "A dazzling thriller and a jet-black comedy that twists its way towards a shocking conclusion."
At the Kranzberg Black Box Theater, 501 N. Grand Blvd, St. Louis, MO 63103 from October 20 to November 5, 2023.
THE CAST (in order of appearance):
Styler Nick Freed
Farquhar Chuck Winning
Paisley Nicole Angeli
Directed by Robert Ashton
GREAT REVIEWS FOR ABSENT FRIENDS
"There are those rare instances when a director perfectly casts and directs a play. The actor in every role inhabits the playwright's characters and delivers performances that transcend an exceptional script to further elevate the material. That is exactly what Robert Ashton has done with Albion Theatre's second show of their inaugural season with his casting and direction of Alan Ayckbourn's comical farce ABSENT FRIENDS." James Lindhorst, Broadway World
"Albion Theatre's version of "Absent Friends" is a polished gem, full of surprises about love and dreams and fulfillment and how each of us plays with the hand we're dealt in the game of life." Mark Bretz, Ladue News
"I'm glad Albion chose a play I hadn't seen and that the company's staging brings out the best in the play." Gerry Kowarsky, HEC/Two on the Aisle
ALBION THEATRE ANNOUNCES ITS FULL 2023 SEASON
March 10-26: The Birthday Party by Harold Pinter
June 9–25: Absent Friends by Alan Ayckbourn
October 20 to November 5: Mindgame by Anthony Horowitz
All shows at the Kranzberg Black Box Theater, 501 N. Grand Blvd, St. Louis, MO 63103
INAUGURAL SHOW IS A GREAT SUCCESS
"I can't imagine any more pleasant way of spending an early autumn evening" Bob Wilcox
"It's a thought-provoking show with some truly funny moments, as well as moments of poignancy." Snoop's Theater Thoughts
"The laughter.. is sustained by a trio of wily actors" Richard T. Green, Talkin' Broadway.
"Heroes…is filled with intelligent ruminations about the human condition." Mark Bretz, Ladue News
"Trio of Local Acting Titans Brings Albion Theatre's 'Heroes' To Life." Lynn Venhaus, PopLifeSTL
THANKS TO THE CAST, CREW, ALBION BOARD MEMBERS AND ALL OF YOU WHO CAME TO THE SHOW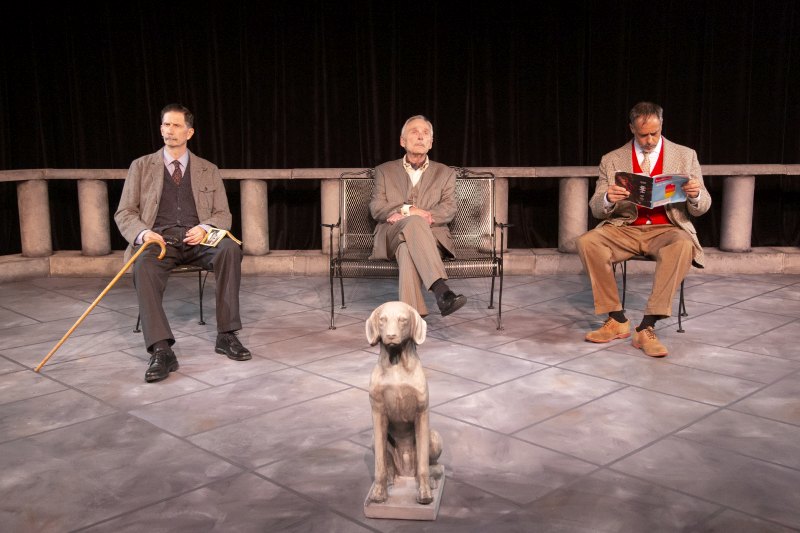 Photographs by John Lamb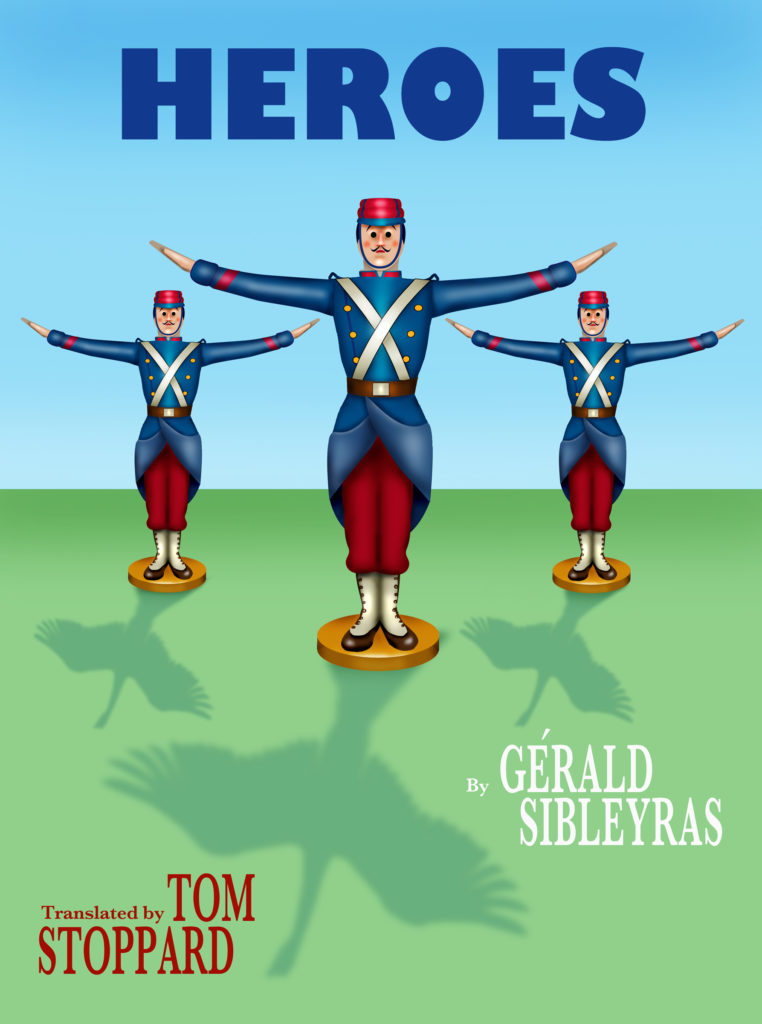 ---
---
MORE ON ALBION THEATRE
How can you help us?
Make a financial donation
Ticket sales only cover part of our expenses. Help us to continue to provide quality theater in St. Louis by making a donation.
Volunteer
There are many ways you can help our theater including helping with building sets, ushering, helping organize auditions etc. See more at Volunteering.
SIGN UP FOR OUR EMAILS (WE PROMISE, NOT TOO MANY)