HEROES by Gérald Sibleyras, translated by Tom Stoppard
Set in 1959 three French World War I veterans in a military convalescent hospital make a bid for one last moment of freedom. This poignant comedy "Heroes" was written in 2003 by Gérald Sibleyras and brilliantly translated and adapted by Tom Stoppard in 2005. The show ran September 23rd to October 9, 2022, at the Kranzberg Arts Center Black Box Theatre.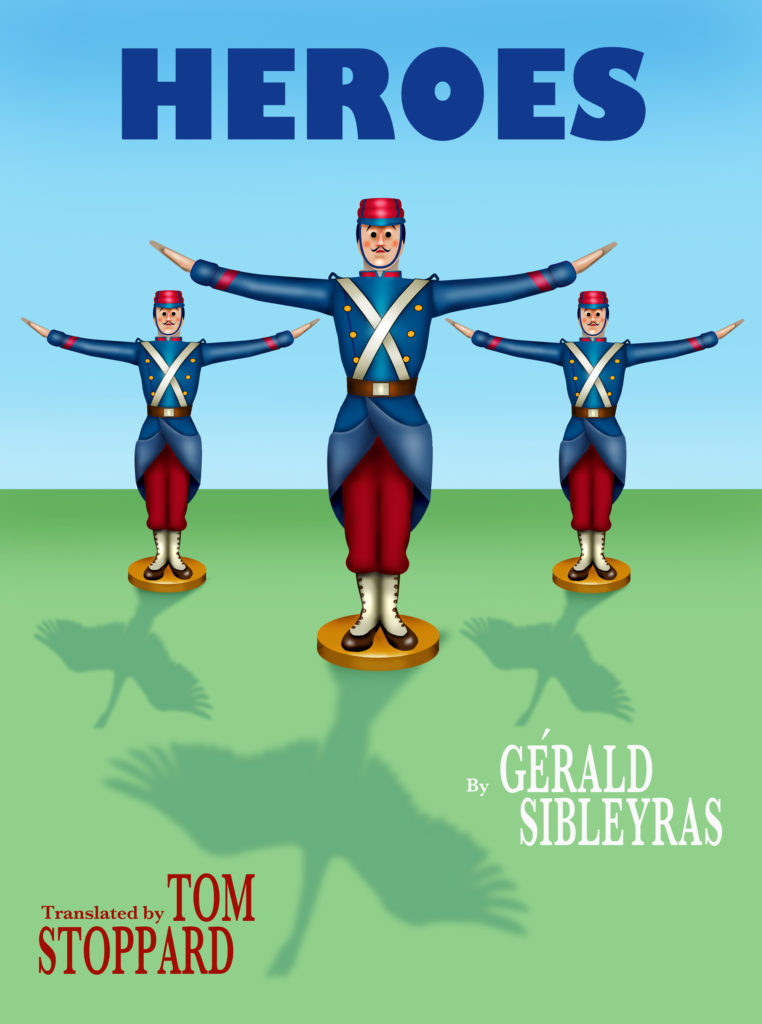 Henri: David Wassilak
Gustave: Will Shaw
Phillipe: Isaiah Di Lorenzo
The Dog: Gérald Le Chien
Director: Robert Ashton
AD/Stage Mgr: Gwynneth Rausch
Graphics & Set Painting: Marjorie Williamson
Set Design: Brad Slavik
Lighting Design: Nathan Schroeder
Costumes: Tracey Newcomb
Sound design: Robin Weatherall
Board Operators: Jennifer Hayman & Denise Mandle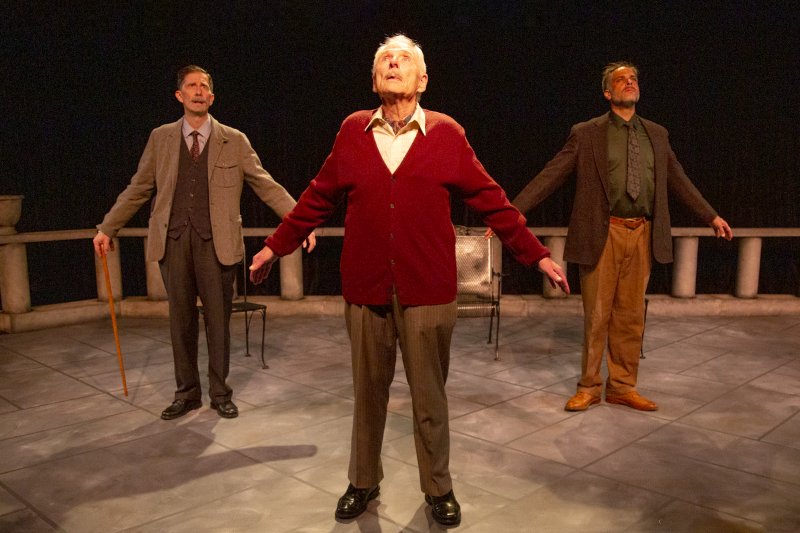 "I can't imagine any more pleasant way of spending an early autumn evening" Bob Wilcox
"It's a thought-provoking show with some truly funny moments, as well as moments of poignancy." Snoop's Theater Thoughts
"The laughter.. is sustained by a trio of wily actors" Richard T. Green, Talkin' Broadway.
"Heroes…is filled with intelligent ruminations about the human condition." Mark Bretz, Ladue News
"Trio of Local Acting Titans Brings Albion Theatre's 'Heroes' To Life." Lynn Venhaus, PopLifeSTL