We are a professional, non-Equity, not-for-profit theater company.
OUR MISSION
Albion Theatre will explore the long and rich history of playwriting in Britain (with regular trips across the sea to Ireland.) Our productions will aim not only to entertain but to inform audiences of the social, political and cultural influences of the time.
OUR BOARD
Robert Ashton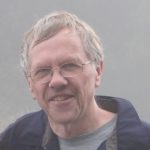 For over two decades Robert has been an actor and director in St. Louis theater and has served on the boards of Muddy Waters Theatre, St. Louis Shakespeare and West End Players Guild. He was Artistic Director at First Run Theatre in 2020 and 2021. Robert retired from a career in manufacturing, primarily in legal and HR functions, and has a degree in Law from Sheffield University. He has been a member of several human services and arts boards and is currently on the Board of Trustees for the Saint Louis Art Museum.
Joe Carpenter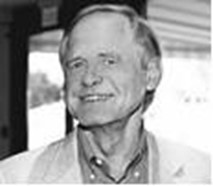 In addition to Albion Theatre Joe also currently sits on the board of the St. Louis Actors' Studio focusing on fundraising events, social media, and marketing. He is also a board member of Chatillon-DeMenil Foundation as treasurer, and collaborating on Events and Fundraising. We would also be remiss if we did not mention his work with the Garden Club of St. Louis and his board membership at the St. Louis Mercantile Library board member.
After earning BA degree at St. Louis University with a major in History and English Joe earned a master's degree in Urban Affairs with concentration in Urban Economics at Washington University and studied City Planning at American University in Europe. In his professional career he worked in Urban planning at Booker & Associates , did Marketing and New Business Development at (HOK) Hellmuth, Obata + Kassabaum in St. Louis & Beirut Lebanon , was the Assistant director Economic Development City of St. Louis, a Real Estate Developer, mostly rehab and renovation in the City of St Louis, a Co-Developer of 2 18-hole Golf Course communities, also Partnered with Chicago Board of Trade on an online recycling trading company.
Suki Peters
A St. Louis native, Suki has worked in stage and film for nearly 30 years. She has garnered numerous professional nominations and awards for her acting and directing in both Los Angeles and St. Louis. Most notably, she won the Mastermind Award in 2013 for Most Outstanding Contributions to St. Louis Theatre, received multiple Best Director nods from the St. Louis Post Dispatch and Riverfront Times, and received many nominations from the Theatre Circle Awards, Kline Awards and AFLs for both acting and directing.
She has received Best Actress awards for the shorts Brick Flick, Call to Darkness, and Dinners (which screened at Sundance) and a Best Supporting Actress award for Drinksgiving (which screened at Cannes). Suki is currently the co-Artist Director of the Cherokee Street Theatre Company and has served as an Artistic Director for both St. Louis Shakespeare and Magic Smoking Monkey.
She has directed for many local professional companies including: The Repertory Theatre of St. Louis, STL Shakespeare Festival, Midnight Theatre Company, West End Players, St. Louis Shakespeare, Riverside Shakespeare, Magic Smoking Monkey, and Insight Theatre Company.
Suki is the Program Manager for the Standardized Patient Program with Washington University's School of Medicine. This program trains professional actors to portray patient cases to med students which help the students improve their communication, rapport and empathy skills.
Gwynneth Rausch
Gwynneth has been dabbling in theatre in St. Louis since 2009, after attending the Broadcast Center. She has helped with props and acted with many of the local theatre groups. Her favourite roles include Macbeth (Macbeth, Stray Dog Theater), Lady Are (Restoration, St. Louis Shakespeare), Beverley (The Shadowbox, Marblestage Theater), and many more. More recently she has taken on the role of President of First Run Theatre. First Run provides an opportunity for Midwest regional playwrights to see their original works produced and performed.
Gwynneth graduated from the University of Wales, Aberystwyth with a Joint Honours degree in Botany and Zoology. She did graduate studies at The University of York, Toronto, then conducted environmental studies for the Metropolitan and Region Conservation Authority, Toronto. She then worked at Pioneer Village, Toronto for twenty years, becoming Head of Livestock, raising 1860s farm animals and providing demonstrations of farm life – sheep shearing by hand, harnessing and driving draft horses, to the over 300,000 visitors a year.
She then moved to St. Louis and worked on the Budweiser Clydesdale breeding farm. Since 2008 she has been working as a Standardized Patient (working with students to improve communication skills) for the medical schools at Washington University and St. Louis University, The Pharmacy College, and UMSL Physician's Assistant program.
Will Saulsbery
Will's career as a performer spans two decades as the front man for the rock group Money For Guns. They have put out six critically acclaimed albums and played countless live shows. Will has also appeared in three plays with First Run Theatre viz Zoom over the past two pandemic stricken years.
In his professional life he is a Sr. Manager of Field Marketing for a Fortune 100 telecommunications company, and a freelance writer. He lives with his wife and daughter on the outskirts of the city.